PRODUCT CATALOGS AVAILABLE to Download
Boracchia & Associates is a distributor of specialty medical products to Healthcare Facilities and Professionals. We are a Veteran Owned Small Business.
We offer products & services that provide value to Healthcare Facilities and improve patient outcomes.
Our medical products list is consistently updated based on our customers needs.

57% of our products are manufactured by small businesses.

Technical product support

Provided by knowledgeable staff with over 40 years experience.

Safe and secure E-commerce transaction platform.
No minimum order requirments
Fast & efficient shipping (1-2 day delivery for most customers)
Welcome to Boracchia & Associates . .
In this time of uncertainty, Boracchia & Associates will remain open and shipping on a daily basis.
Please don't hesitate to contact us if you have any questions or product needs.
HAVING TROUBLE GETTING THE PRODUCTS YOU NEED?
We distribute products used by all surgical specialties and departments.
CALL US! (800) 826-1690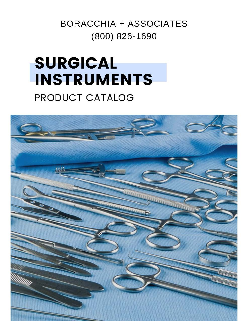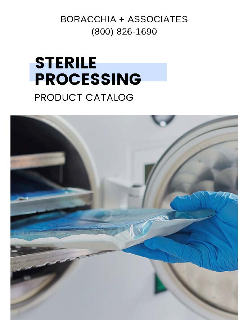 A complete line of OBGYN Products also available. Call us for an item list.
Instructional Videos Available